Today I viewed the studio in the East End. The neighborhood was quaint. It was nice and quiet and just had a good vibe to it. Of course I visited in the evening so during the day it may be more active but I don't think it'll be too bad. The landlord, Rush, seems like a really nice guy. The studio is in the basement of a 2-story house and I thought it was quaint(my new fav word of the moment). It has its own private entrance on the side of the house so I won't always have to go into the entrance of the house and down the stairs. The laundry room is right outside of the hallway and it is not coin-op which is amazing. Off to the left in the hall is the kitchen. The kitchen is small and has a mini-fridge which is kind of odd, but I don't have much groceries in my regular-sized fridge now nor do I usually have so I think this fridge should work out for me. Only issue I can really think of is frozen pizzas in the freezer, but we'll manage. Past the kitchen we have the studio space which consists of the living room/dining room/bedroom. I believe the size of the unit is practically the size of my place now. The bathroom is about average size and it has a shower only, which is fine cause I never bathe. And here's what may be my favorite part about the apartment and what may have ultimately won me over. It has a 8x15 storage area. I could just imagine storing a lot of my boxes and things I rarely use in there. It may also be a neat spot to do some photo shoots. I was so impressed with this place that I actually filled out the application. I still need to pay the application fee of $20, which is refunded on your first month's rent. How cool is that? I will pay for it on Monday and after the credit check I will then know if I'm approved to move in. I have good credit so I don't see why not. The landlord lives next door as well which I view as a positive. If I have any issues I can just walk over and knock on his door. He also mentioned that I may be able to get wireless internet as well, so if that's the case then I won't reconnect Comcast and I'll save myself $59.34 a month which I could use toward paying my credit card and buying food.

Well enough about the new place now let's talk about my night at Hookah Bookah with Pavel. Really not that exciting I just realized that I'm terrible at smoking hookah. Maybe it's because I was stuffy. Sometimes I would get a lot of smoke, sometimes barely a puff. It was still enjoyable but I now I have a headache from all the smoke. I can still taste grape in my throat but I like it. *sigh* The environment at Hookah Bookah is alright but some of those kids were quite obnoxious but what do you expect at a hookah bar. I had a Pomegranate Fruity Smoothie which was quite delicious. I think this place is worth visiting again with more people...maybe while we're intoxicated, ha.

Oh and now onto "Bitch Fest 2009". After Hookah Bookah Pavel and I were hungry and decided to go to Eat'n Park as usual. During our marvelous 2 AM feast we were interrupted by, "Hey you want him? You like what you see?" The sounds of a drunken black woman yelling at these 2 white women. Apparently the black woman's male friend had just gotten up and went to the bathroom and I believe, though I didn't see, that the white women were looking at him. One of the white women replied, "What are you talking about?"

What I can recall from their dispute:
Black Woman: Do you want him? You can have him?
White Woman: No thanks.
Black Woman: Why not? You don't like black men?
White Woman: What?
Black Woman: I saw you checking him out. You don't like black men?
White Woman: No I don't.
Black Woman: Oh why cause he's black?! What type of man do you like?
White Woman: STRAIGHT WHITE MEN
Black Woman: Well why were you checking out his ass then?
White Woman: What are you talking about?
Black Woman: I saw you.
White Woman: Hey we don't want your man.
Black Woman: He's not my man...and who's she your lesbian lover?
Other White Woman: Yes I am. Do you want to watch?
Black Woman: Bitch I will kick your ass!

Then the black woman gets up and gets in the white woman's face and I believe she pushes her. The white woman stands up and she's like "wtf?!" The black woman then goes back to her seat and argues more then I believe she takes her earrings out and goes back to the white woman.

Black Woman: Bitch let's go! Do you want to be punched in the face?

This is around the time the Eat'n Park employees notice what is happening and decide to intervene. One of the managers stands between the black woman and the white women and breaks up the fight. The black guy returns from the bathroom and is so confused about what is going on. He kept saying, "I just went to the bathroom." The 2 of them go to the checkout area where the black woman is still flipping shit and wanted to fight with "those 2 ugly bitches" as she called them. The black guy is like, "I just went to the bathroom and I come back and now it's like the Twilight Zone!" He eventually paid and the 2 of them left. The best part was when he had to pick her up in the parking lot and carry her to their vehicle. She was laughing and flipping off the women as they passed the window. It was amazing. Oh after they left the Dormont Police came. One of the employees called '911' during the incident. Two officers showed up, it was ridiculous and too late. Gotta love them Po-Po!

Well that concludes another day in the fabulous life of Kevin Dao....NOT!!!!

Oh that fight at the Eat'n Park reminded me of this clip:

Dear J,
Current Location:

Dormont, PA

Current Mood:

restless

Current Music:

Sigur Rós - Inní mér syngur vitleysingur
I just watched a very excellent, moving documentary about small-town Texas teenager, Shelby Knox, who becomes an advocate for sex education when she tries to improve the county's sky-high teen pregnancy rate by challenging her high school's policy of teaching abstinence. This girl is absolutely amazing and I am very impressed to see a high school student with such high morals and determination. She makes me feel incredibly lazy and makes me want to get involved with an important cause in order to make a change. I have never been involved with any type of organization, or have never volunteered for anything. Maybe it's time I look into something worthwhile. There were moments during this film that I actually got really emotional and teary-eyed. I'm not sure if I'm just awkwardly sensitive lately, or if I'm depressed and everything is getting to me. I need to call that apartment tomorrow to see if I can view it. I also need to go grocery shopping. I'm out of food yet again. Well on a brighter note my spirits have been lifted somewhat at the sight of this delightful YouTube video.
Current Location:

Dormont, PA

Current Mood:

amused

Current Music:

Ying Yang Twins - Drop
Current Location:

Dormont, PA

Current Mood:

sick

Current Music:

Vanessa Carlton - Hands On Me
It has been over a good 6 months and I think it is time for an update. Let's see I start my 3rd Quarter of school next Tuesday. I am so ready to get back, this 2 week break has been extremely boring and lonely. I did manage to get out last weekend. I went to the Andy Warhol Museum with Aaron and a couple of his friends, Cory and Cody. It is amazing. I wish I could have met Warhol. He seemed so interesting. My favorite exhibit is the "Silver Clouds". I could spend hours in that room. I do have pictures which I'll post later. There were also some installation pieces by Bruce Nauman.This is my favorite: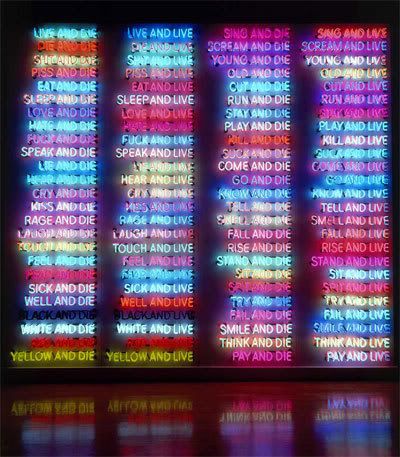 Bruce Nauman
One Hundred Live and Die
1984
I also took a tour of the Alcosan Wastewater Treatment Plant which was quite odd but pretty entertaining. It's nice to know where the clean water comes from. Those 2 things are the highlights of my break so far. I still have 3 days for something else to happen. I'd like to go to this tomorrow:
I Made It! 3 At the Brewhouse! SATURDAY, September 29, 2007, 12 - 5 pm, 2100 Mary Street, South Side, Pittsburgh
. They are supposed to have some pretty sweet stuff including plastic dinosaur jewelry and vegan baked goods. =D I'll probably need some cash though since they're vendors.
Now to the terrible tragedy of Labor Day weekend. I lost my best friend and companion, Benny, my cat. This broke my heart. I only had him for a few weeks and then he came down with an upper respiratory infection and died on September 2. I was with him in his last moments. I tried to clear his throat but I think it was too much. He couldn't breathe. I freaked out. I had a feeling this moment was going to come. When he first got sick I tried to get rides to the vet from 2 of the only people I knew that had cars but they didn't come through for me. I was terribly disappointed. I thought friends are supposed to be there whenever their friends really need them. This is a time I really needed a good friend for help and a shoulder to lean on but I had no one. On the day he died I practically went through my entire phone book and only got a hold of a few people. Aaron, who I'm so fortunate for, drove me to Lee and Joanne's house to bury Benny in their backyard. They would have been there for me but they were out of the country on vacation. It was the hardest thing I've ever went through. I still can't look at photos of Benny without getting upset. The little time I got to spend with him was the happiest I've been since I've lived here. Now I'm alone again with hardly anyone to talk to except for my mom and Janet. I talk to them everyday. I'm starting to learn who my real friends are. Those who have no clue my cat has passed are obviously not very close to me and I don't really care to speak with them.
It's tough being so alone but I'm here for school and to work on making a future for myself. If I have to go through this without friends let it be.
Well I'm going to drown myself in tea and try to get some sleep. I have things I want to get done tomorrow. Maybe I'll withdrawal some cash and go to that vendor event. I think it's going to be pretty sweet. Sucks I have to go alone but oh well.
Goodnight,
Kevin
Dear Journal,
Current Location:

Pittsburgh, PA

Current Mood:

lonely

Current Music:

Abandoned Pools - Sunny Day
I have been here a week and 3 days, and I think I've gotten a lot done in that amount of time. I unpacked everything, I changed my number, I transferred to Walgreens, I'm learning my way around on the bus, and I'm even learning how to cook. I toured the school yesterday and met my admissions rep, Tina. She's really cool and the school is awesome. I can't wait to use the dark rooms. =D
I've even met a few new people. They seem really cool. I'm still trying to get use to this whole living alone thing. It's extremely lonesome but I'm adjusting. You just have to keep yourself occupied.
My apartment is located in North Oakland. It is kind of in the ghetto but not too bad. There are some scary people who live in my apartment. Last week some guy kept banging on the side door and yelling, "TOMMY!!!". And then a couple of hours later this guy was yelling, "HELP!!!" and I overheard these two guys fighting and one guy told the other to get out of his place. Something about holding a knife up to his throat and telling him that when his brothers get home they're going to kick his crackhead ass. O_O
Here are some pictures of my place. It's not anything fancy but it works for me. It's really close to school and work which is what really matters.
Outside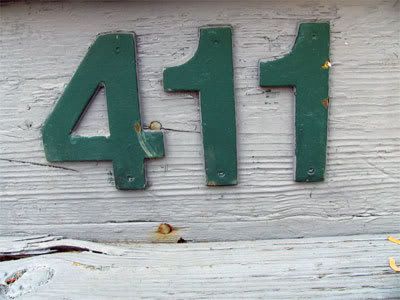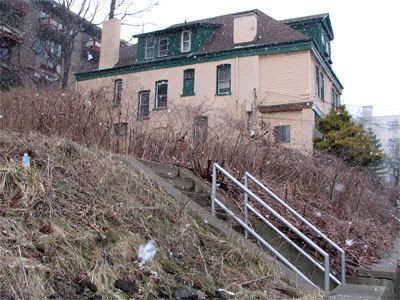 Side of the Building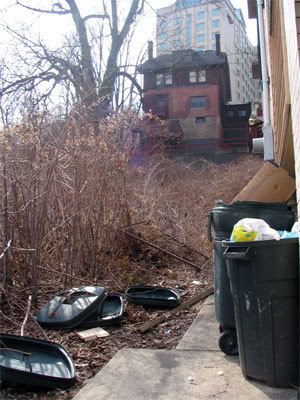 View From Front Porch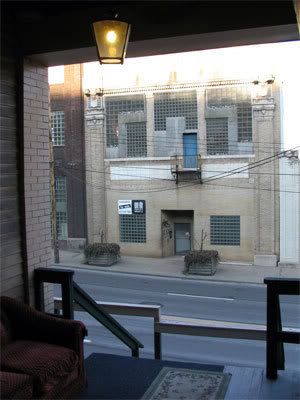 Front Porch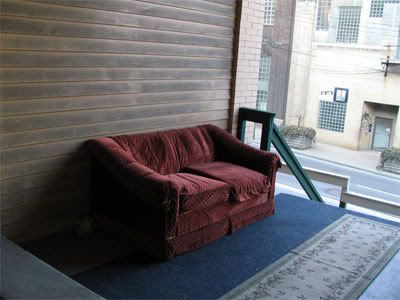 Building Across the Street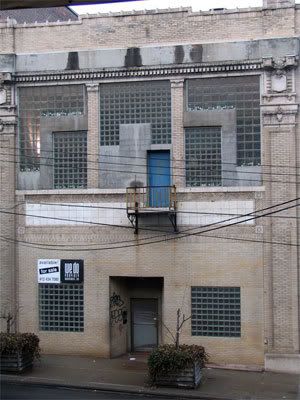 Weird Doll Thing In a Window Across the Street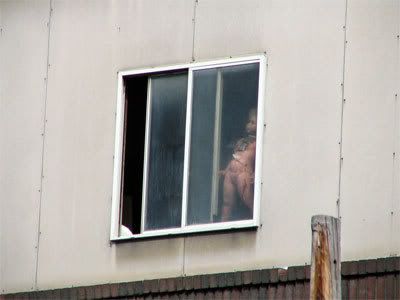 Living Room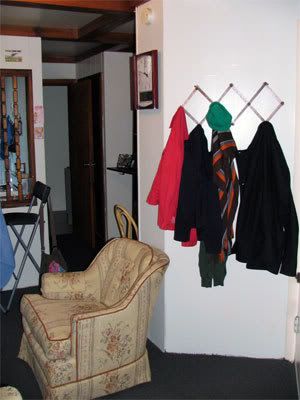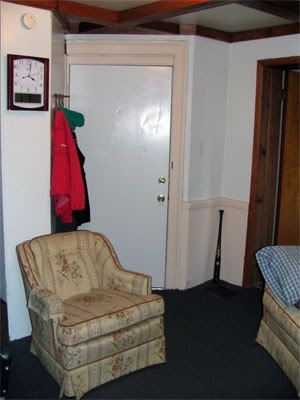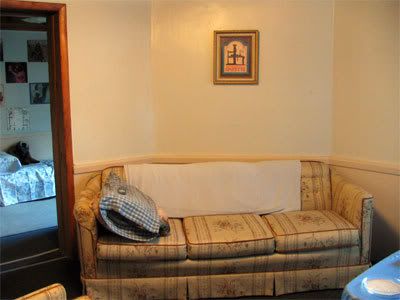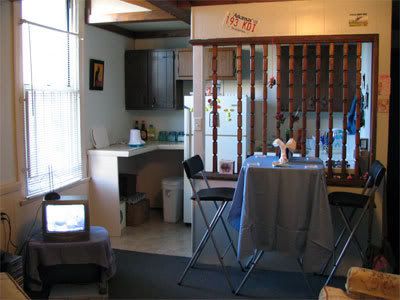 Kitchen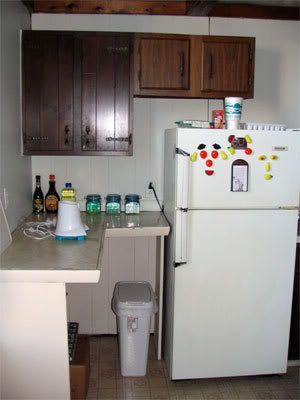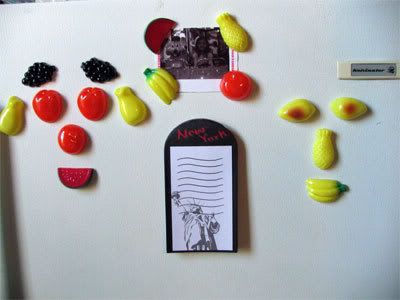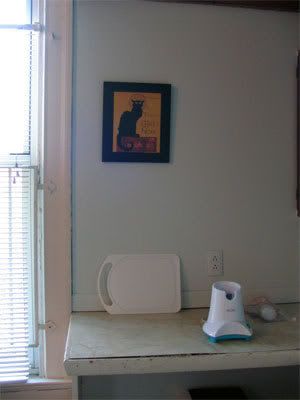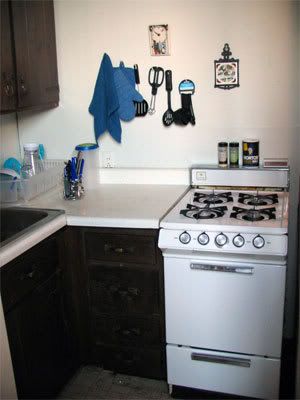 Study Area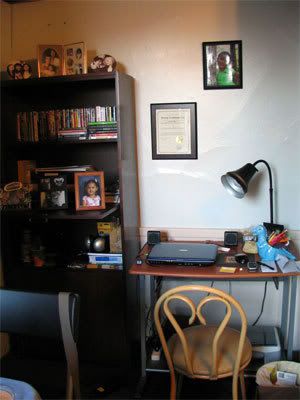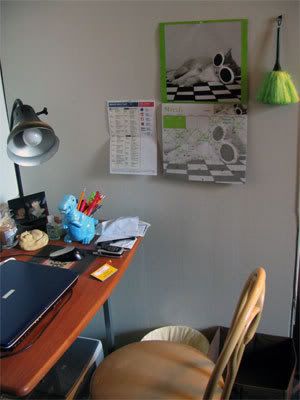 Bathroom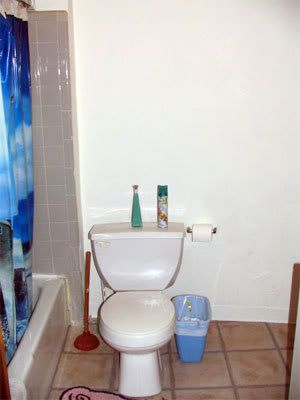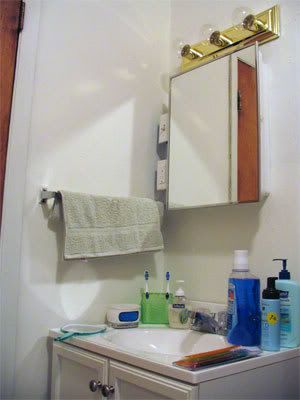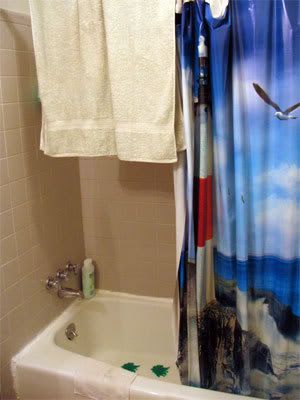 The Door That Leads to the Lobby So I Can Check My Mail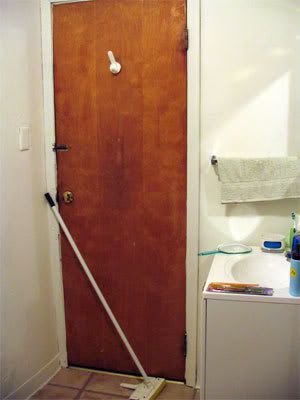 Bedroom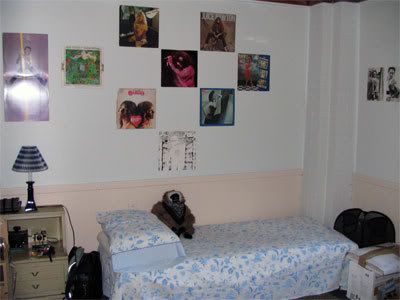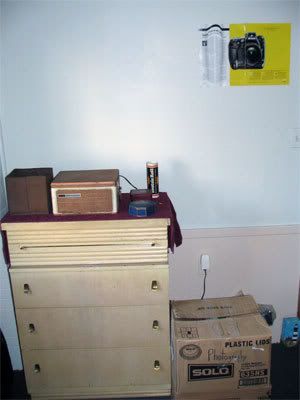 Records on Wall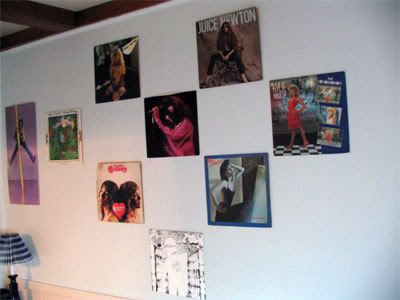 My Flower Shasta (Hasn't Germinated Yet)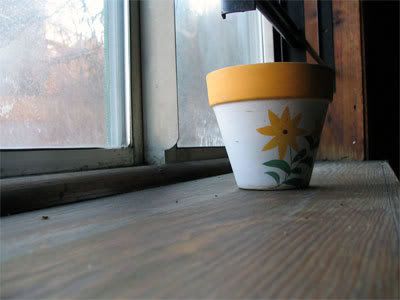 View Outside My Bedroom Window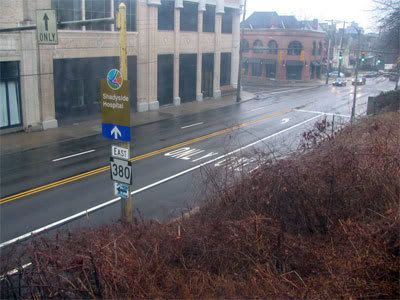 I haven't updated this in forever. I have officially made it to Pittsburgh!!!
Current Location:

Pittsburgh

Current Mood:

content

Current Music:

Disney Channel
CALENDAR
. OH and this is the photo I submitted. It's a creepy ceramic mask that's hanging in my hall.
I already pre-ordered the calendar and I should be getting it in mid-November. I can't wait. =D
I had nothing to do last Tuesday so I decided to paint over that extremely gay hoodie I have. I just painted over the design in acrylic paint that I had stored in my art bag from school. It's about time I make more use of that stuff in there. OH and I finally found my flippin' bottle of Endust that I thought Carrie had the whole time. OMG I feel so stupid. It was in my art bag since we left Arizona for Denver. I now remember why it's in there. After we finished packing and before the movers got there I cleaned my laptop and stuck the Endust in my art bag cause I didn't want to take it with me in the car. =/ So that solves the unsolved mystery of my beloved little bottle of computer cleaning spray.
OH here's some pictures of my painting.
Haha. It took me like 3 hours to paint that crap. And now all of a sudden I'm in the mood to paint on an easel. I'll probably suck but it'll be fun.
My head feels funny and I'm hungry.
I'm off to eat and watch Six Feet Under on Bravo.
So last Friday I got a very unexpected email. I submitted one of my photos for the Photography ArtWanted.com calendar for 2007 like a month ago and I hadn't really thought of it since. Well my photo got accepted and its' date is 3/25/2007. I am quite excited. Here's more info on the
Current Location:

Bedroom at Home

Current Mood:

tired

Current Music:

Margot and the Nuclear So & So's - Skeleton Key
I made it myself. =D
My Laverne-like hoodie with my last name initial.
Current Location:

Bedroom at Home

Current Mood:

tired

Current Music:

Laverne and Shirley Theme Song
Here's what the "666" refers to.
I have 666 Video Views on YouTube!!!
Which means I must have no life. =((
Coulrophobia is the fear of clowns.
I didn't know that was the phobia name.
I thought that was amusing.
OH and mentioning of clowns there was this educational video where a clown had a toothache and I could only watch like a minute of it. The freaking clown was scary as hell. He had little red x's on his face and he didn't talk. I think it's way creepier when they don't speak and just use those stupid fake facial expressions.
And yes I have the major itch to move once again. I'm going to try to be patient and save more money, but my family is really starting to drive me insane. I think even Arizona would be better than here. Just to be away from all their damn drama.
I've been looking online for places to move.
I think Pennsylvania might be nice. It's cheaper than California and New York and it's like 6 hours away from NY. Therefore it'd be easier for me to visit or maybe even move to New York. The thought of New York is still scary, but if I had the opportunity I think I would still move there. OH and the weather there seems quite nice and cool. I already found some 1 bedroom apartments for under $400, which isn't too bad. I could probably actually afford those.
I don't want to live in the south anymore than I have to, and I don't want to move back to AZ or CO. I have other places I can think of but I won't rule them out just yet. I'm still looking for a place where I'll be able to actually do something with my life that I love doing, which means it has to be a big city with a lot of art/media/design type jobs.
I'll figure it out...hopefully soon. The sooner I'm out of here, the better I'll be...I hope.
Haha. A crazy subject I know.
Current Location:

Bedroom at Home

Current Mood:

awake

Current Music:

The Notwist - One With The Freaks
I went to the park.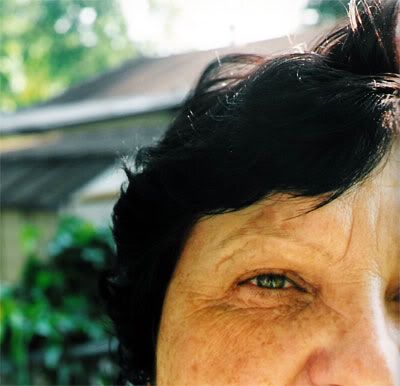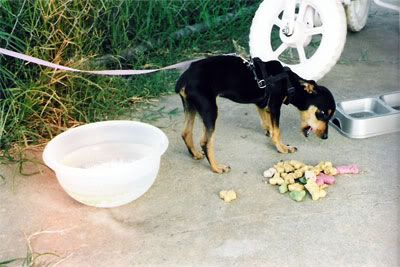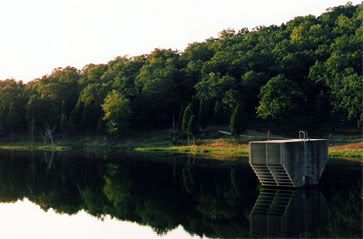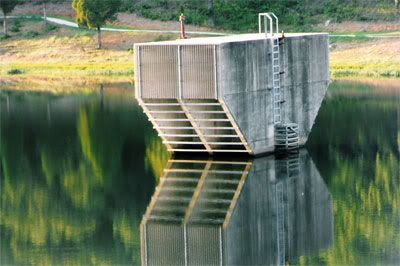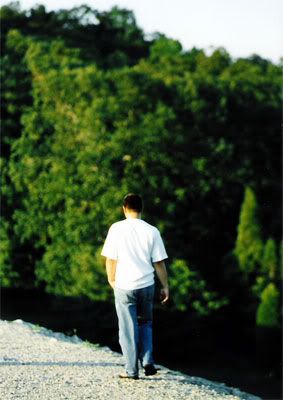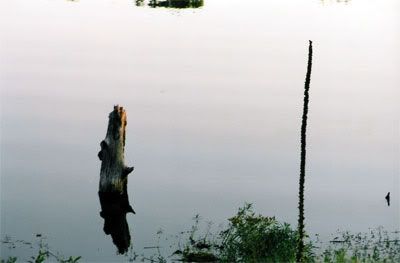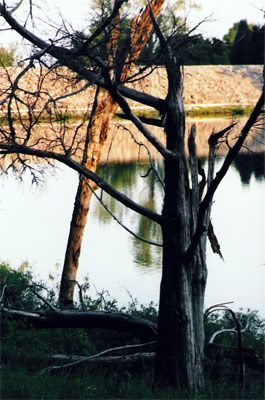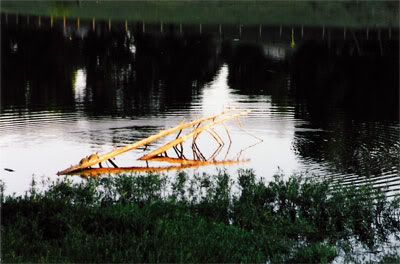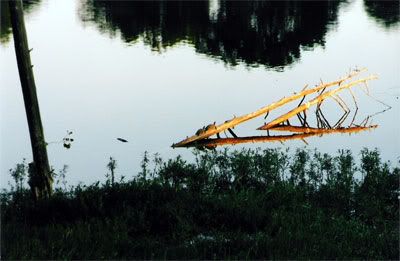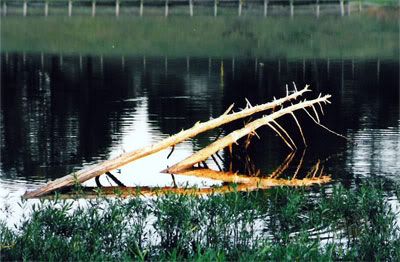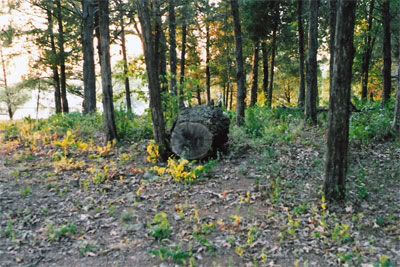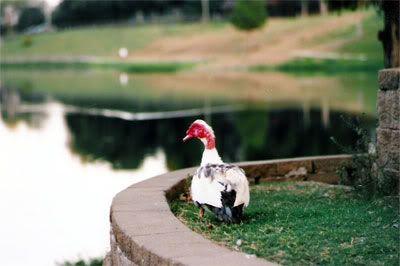 Here's the second roll.
Current Location:

Bedroom at Home

Current Mood:

accomplished

Current Music:

Sia - Breathe Me
It's a Sears KS Super. Probably a mid-80's camera.
I believe they're discontinued now. It's like the Pentax's sister camera.
It's all manual and quite the task to use but it's neat.
Here are a few of my pictures that came out descent.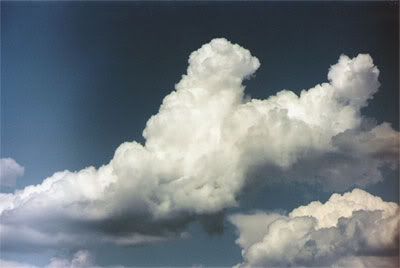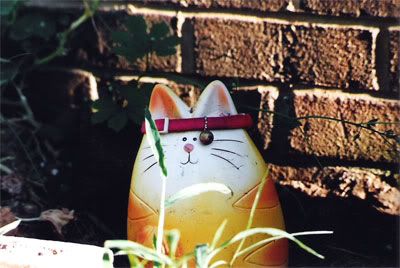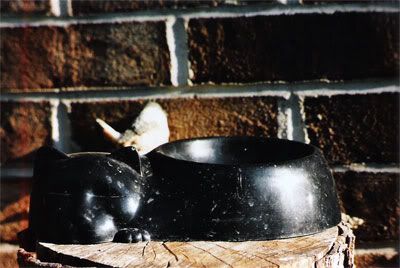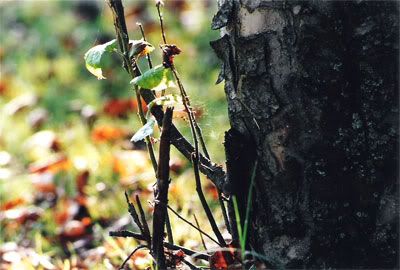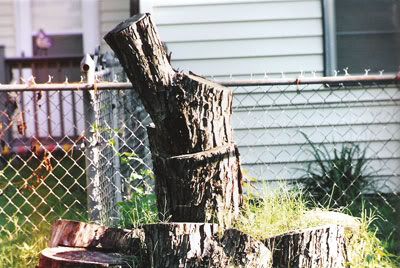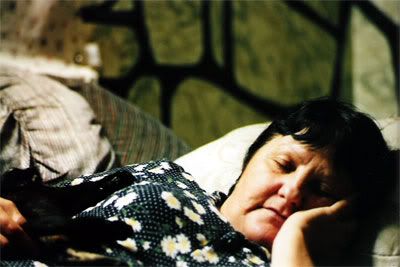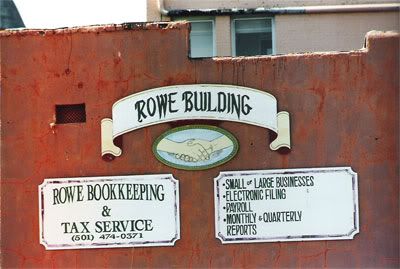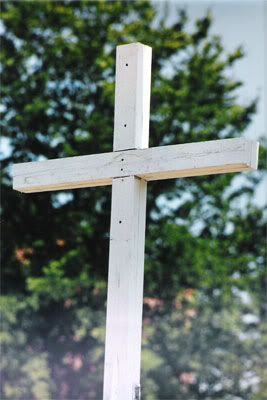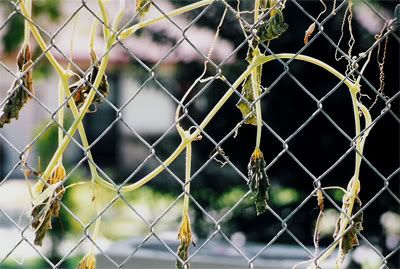 I developed my first roll of film from my new camera.
Current Location:

Bedroom at Home

Current Mood:

awake

Current Music:

Joan Armatrading - The Weakness In Me